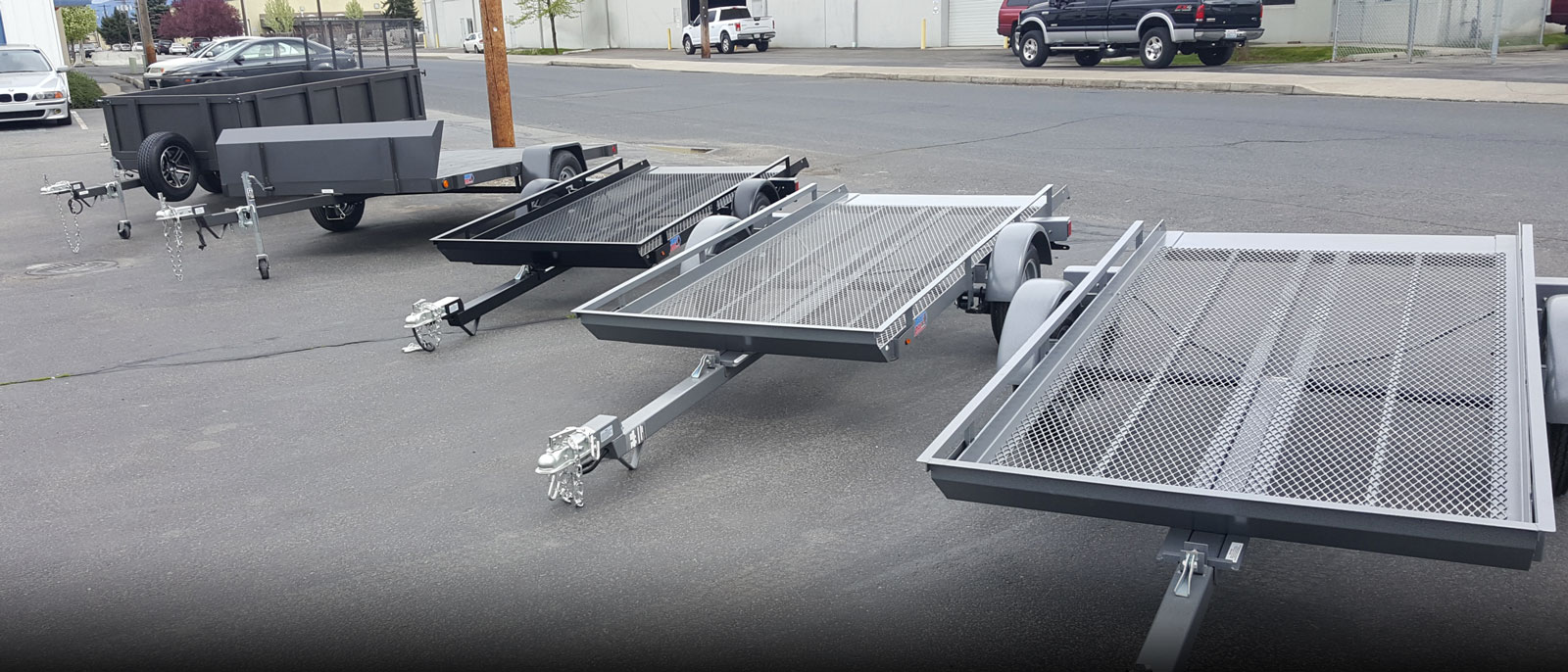 Brijway LLC, parent company to TracPac is pleased to offer our customers a 5-year warranty on both custom and standard in-stock trailer purchases. While our quality of build is second to none, if you find a problem with your trailer please contact a dealer or our service department at the factory.
Brijway, LLC/TracPac warrants its product will be free from material or workmanship defects for a period of five (5) years, under normal use. Paint finish is warranted for 90 days as is consistent with industry standard and is limited to spot repairs and blending not caused by normal deterioration due to use or exposure including chipping, scratching, fading, cracks in caulk seams, road salt or tar, damage by animals or pressure washing. Commercial applications will receive a one year warranty. The warranty period begins at the time of purchase by the original owner. The warranty may not be transferred. Trailers must be registered within fourteen days of purchase or the warranty is null and void.
In the event that any unit is thought to be defective in materials and/or workmanship under normal use, and as such is returned to the TracPac factory in Spokane, WA, inspected, and found to be defective; the unit will be repaired without charge to the original purchaser. All replaced parts become the property of TracPac and any transportation charges to and from the factory is the responsibility of the purchaser. Transportation costs are not part of the warranty agreement.
Brijway, LLC/TracPac will not be responsible for consequential, incidental, special or indirect damages of any kind which may be incurred as a result of any defect in materials or workmanship including, but not limited to, loss of time or use, inconvenience, loss of income from use of said product or any other type of damages, general or specific, foreseen or unforeseen, unless applicable state law provides otherwise. . Manufacturer will not be responsible for any fees incurred by purchaser relating to any warranted claims against manufacturer.
The warranty shall be void where the unit has been subject to misuse, neglect, alteration, modification, accident or where repair parts or actual repairs have been supplied and/or performed without TracPac authorization. TracPac makes no warranty with respect to trade accessories (axles, tires, wheels, etc). This includes labor charges involved with trade accessories. Loading in excess of gross vehicle load ratings stated on the certificate plate will invalidate any and all warranties. Damage caused by failure to check and torque lug nuts properly is not covered by the warranty. Normal wear items will not be replaced due to wear including, but not limited to, bearings, brakes, brake linings and hinges.
Disclaimers:
Any damage caused by or attributed to any act of God whatsoever is not covered by the manufacturer's warranty. This warranty is expressly in lieu of all other express warranties and representations. Brijway, LLc makes no representation or warranty of any kind, express or implied, with respect to TracPac Trailers whether as to merchantability fitness for a particular purpose or any other matter. There are no warranties which extend beyond the description on the face hereof. No one, including an authorized TracPac Trailers dealer, is authorized to make further or additional warranties on behalf of Brijway, LLC. All implied warranty of merchantability and fitness for intended use are limited to warranty periods stated above, unless any applicable state law provides otherwise.
Disputes:
Any and all disputes and claims of any kind and nature whatsoever arising under this Limited Warranty shall be handles as provided in any agreement of purchase and sale for the Product.
If such agreement does not include an express provision relating to the handling of disputes and claims, then the following terms shall apply to this Limited Warranty: This Limited Warranty shall be deemed to have been made in the State of Washington (without regard to the conflict of law principals of the State), including all matters of construction, validity and performance regardless of the location of the Product. You expressly waive any and all right to jury t trial regarding any disputer hereunder. You hereby irrevocably submit to the exclusive jurisdiction and venue of courts sitting in Spokane, WA. You hereby irrevocably waive and hereby agree not to assert by way or motion, defense or otherwise, any claim that you are not subject personally to the jurisdiction of such courts, that the Product or any other property of yours is exempt or immune from attachment or execution, that any action brought under this Limited Warranty is brought in an inconvenient forum, that the venue of the action is improper or that this Limited Warranty cannot be enforced by any such courts.
If you believe your vehicle has a defect which could cause a crash or could cause injury or death, you should immediately inform the National Highway Traffic Safety Administration (NHTSA) in addition to notifying TracPac.
To contact NHTSA, you may either call the Auto Safety Hotline toll free at 1-888-327-4236 (TTY:1-800-424-9153); go to http://www.safercar.gov or write to HNTSA, US Department of Transportation, 1200 New Jersey SE, Washington, DC, 20590.